Styling
The EHC styling line is a professional tool designed to emphasize the singularity of your client. With excellent styling ergonomics and a wide range of new styling products, hair specialists can easily create an individual hair design for every client, almost effortlessly.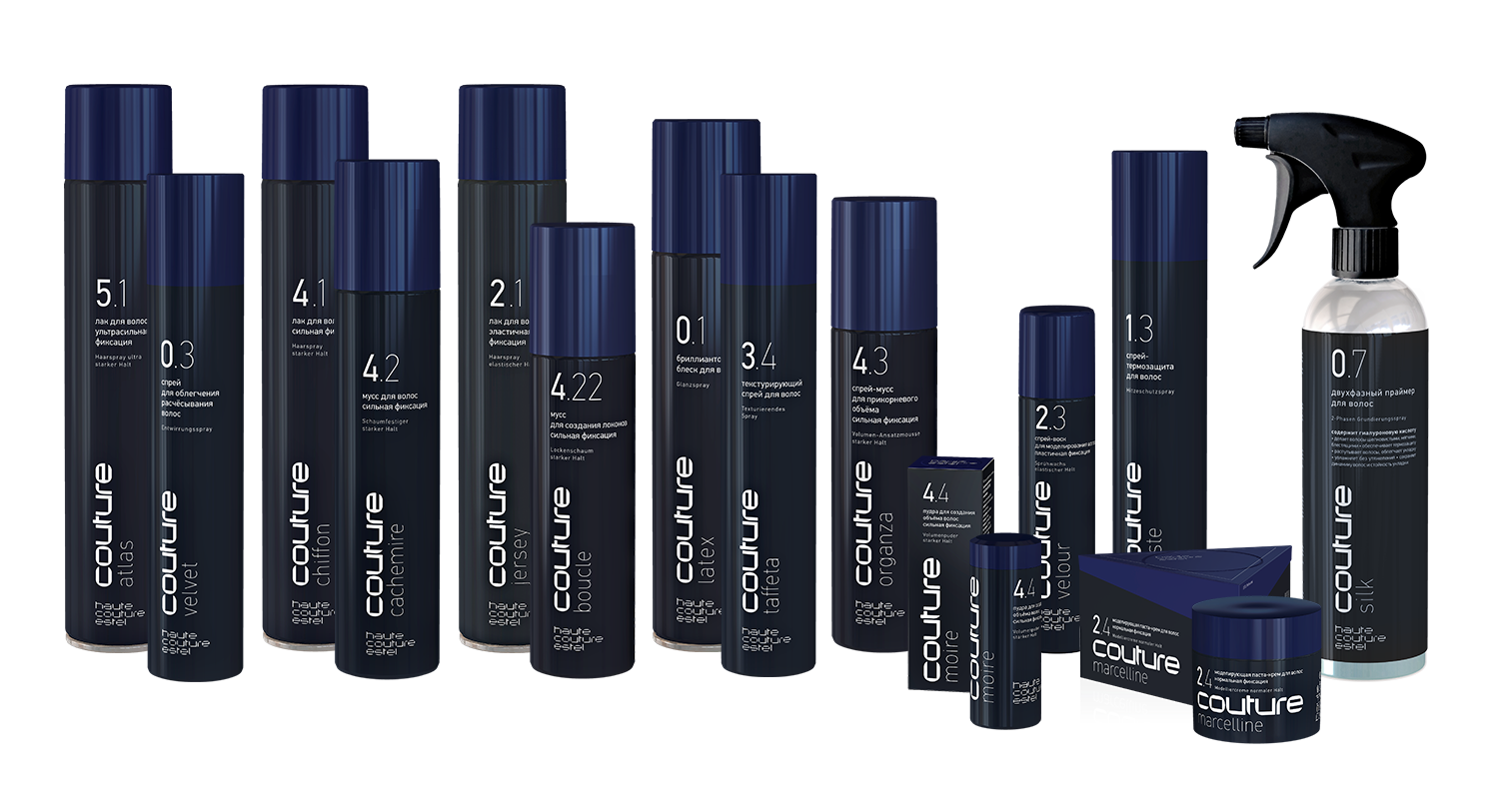 ESTEL always ON-LINE is a collection of professional hair styling products. Flexible product formulas allow you to create a variety of hairstyles without overloading the hair. At the same time they act in positive ways to moisturize, strengthen and protect hair throughout its length. This caring effect is made possible by a well-balanced composition using vitamin E, provitamin B5, lychee extract and other ingredients that act as nutrients.
ON-LINE styling products give your style flexibility and reliability. They prevent hair from clumping, avoid buildup, make hair resilient, and provide an antistatic effect. Plus, they allow your image to change throughout the day, and all ON-LINE products add extra shine, have a pleasant, delicate aroma and are elegantly designed.