Curl
NIAGARA, a series of products for bio permanent waving, offers a combination of permanent waving and care suitable even for damaged hair. The gentle product formulas contain provitamin B5, contributing to the recovery of hair structure and protecting the scalp. The result? Natural curls that make hair look like Niagara Falls. NIAGARA is ideal for those who prefer variety in their look, giving flexible, elastic curls that can be styled any way you like at home. NIAGARA also offers one more unique feature: the ability to get additional volume at the root without adding curls throughout the length.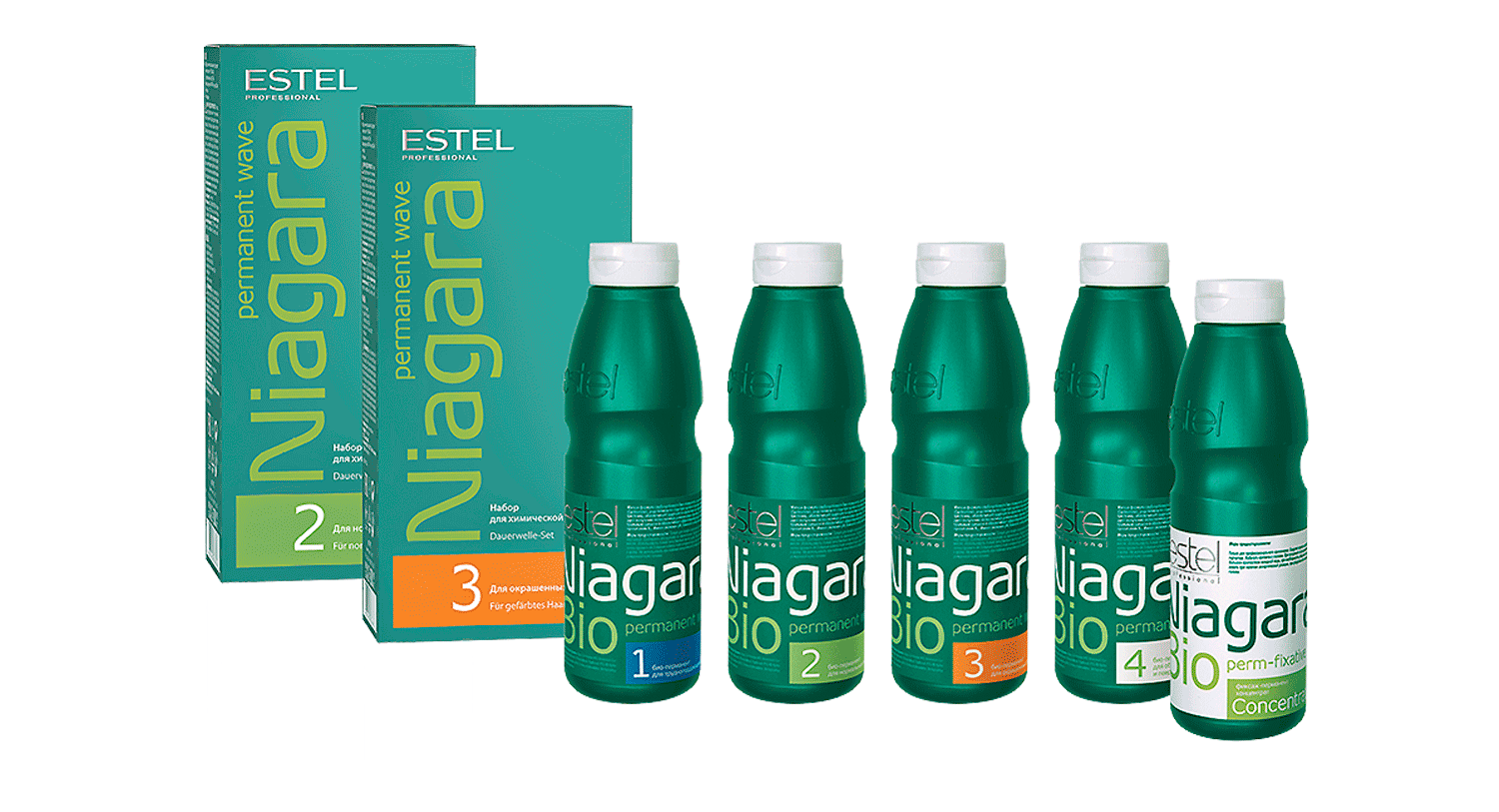 WAVEX, a series of products for permanent waving, is easy to use and cost-effective. It cares for hair throughout the treatment procedure due to formulas enriched with provitamin B5, and results are guaranteed. WAVEX carefully alters the structure of hair, creating elastic and firm curls and giving hair elasticity and shine.
WAVEX is best for clients who often use permanent waving. It guarantees the best result for uniform permanent waving along with utmost ease of use.